Leisure Range
Trec
Seat sizes
17 or 18
Available leathers
Doubled calf or doubled buffalo seat, grained flaps
Flap sizes
Multiple possibilities depending on the anatomy of the rider
Colors
Caramel or black
* Tarifs dégressifs possibles à partir de 2 unités. Contactez notre expert en selles d'instruction pour en bénéficier au 07 69 98 86 85.
Trec
The Trec saddle has long and wide panels that increase the bearing surface to better distribute the weight of the rider and his luggage on the horse's back.
Its half deep and wide seat offers more comfort for the rider.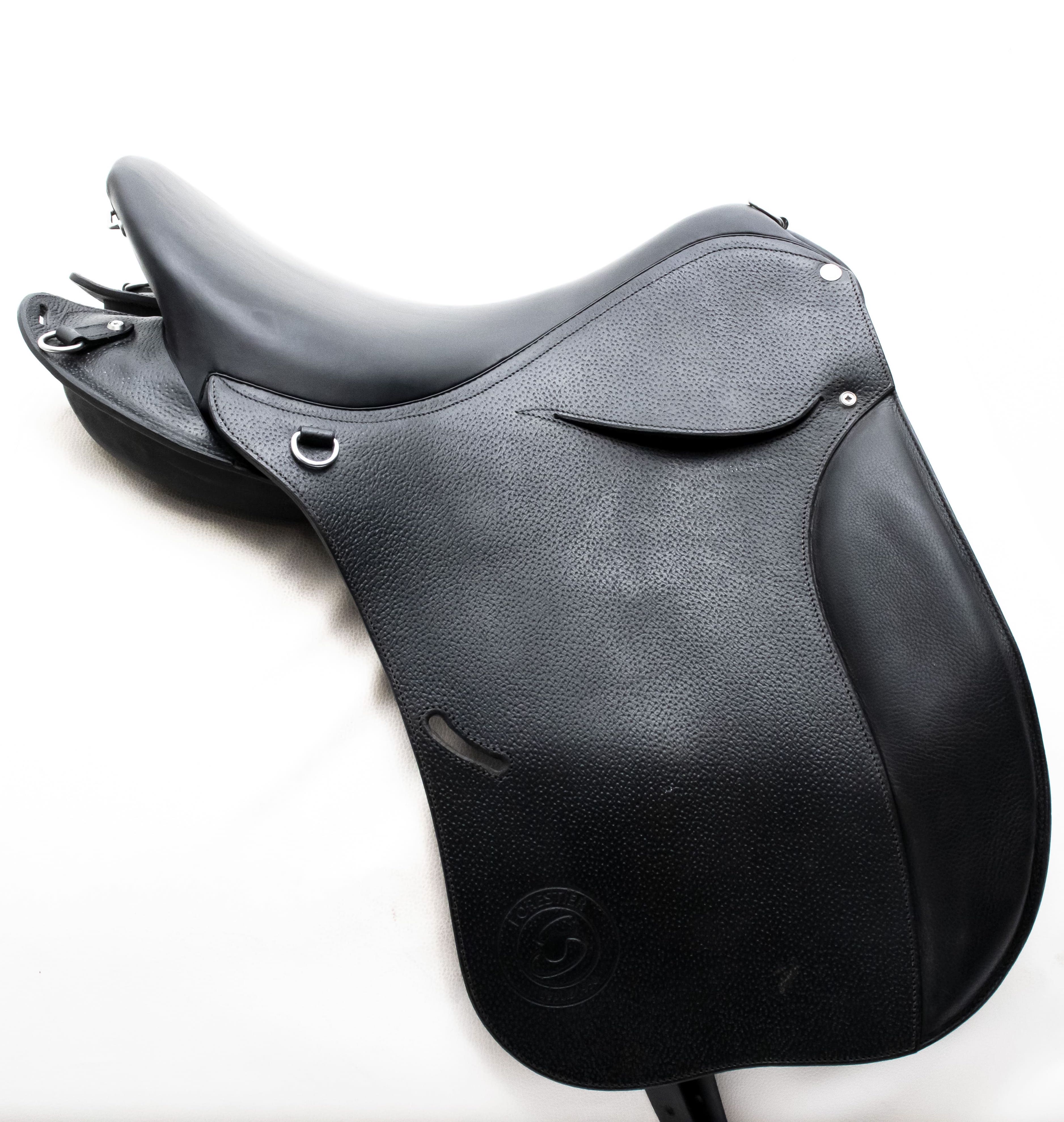 Trec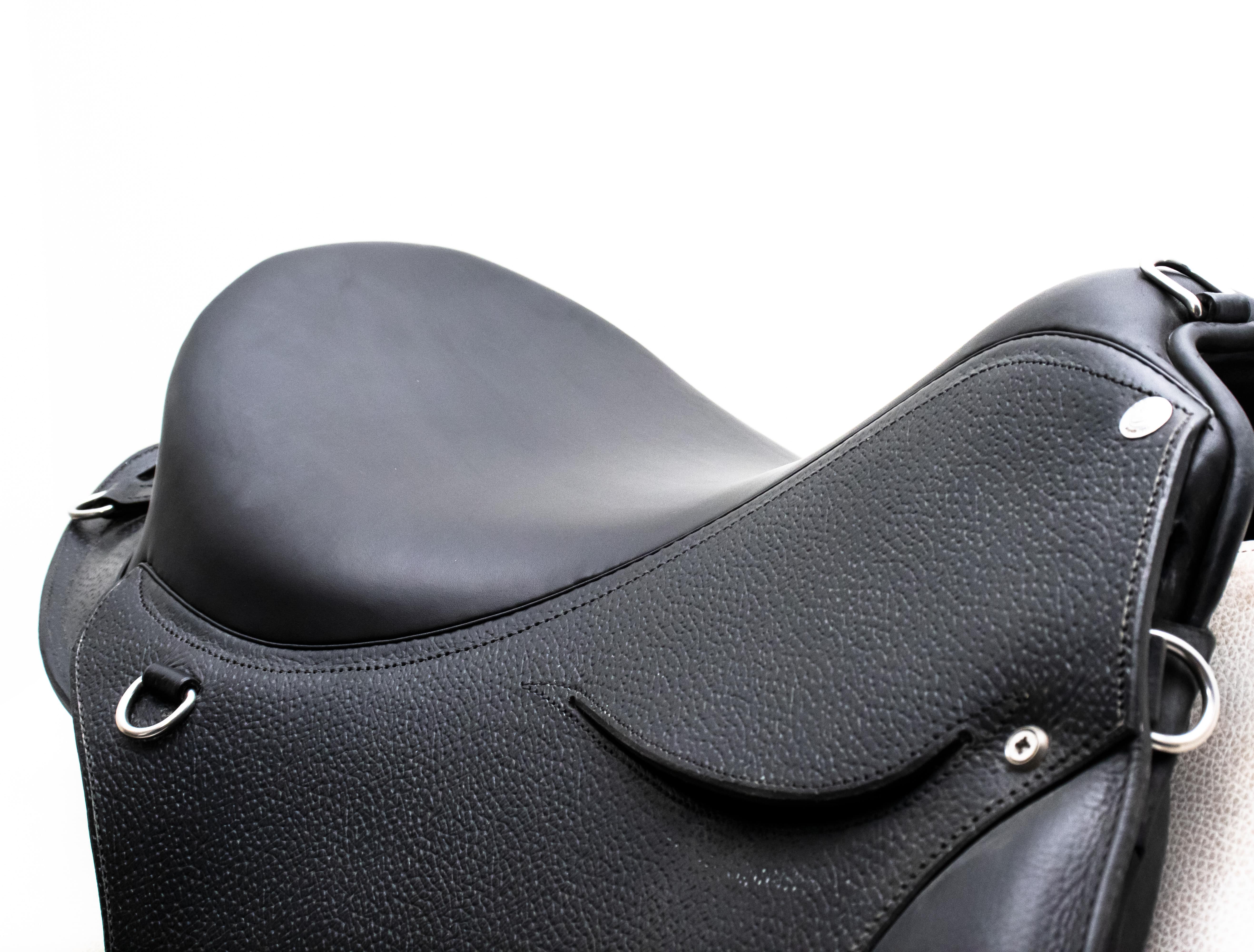 F-Shock
The Trec incorporates revolutionary F-Shock technology to absorb shocks and vibrations through panels providing unmatched comfort for the horse.