Forestier Sellier was created by Jean Forestier in the 50s.
Mr. Forestier, a lover of leather and eager for challenge, learned Sellier's profession in a self-taught way: hard work with the goal of perfection, and listening to the client.

Jean Forestier understood perfectly the importance of creating saddles resistant and adapted to the comfort of the horse and the rider. It is not uncommon to see Forest saddles still in use 30 or 40 years later.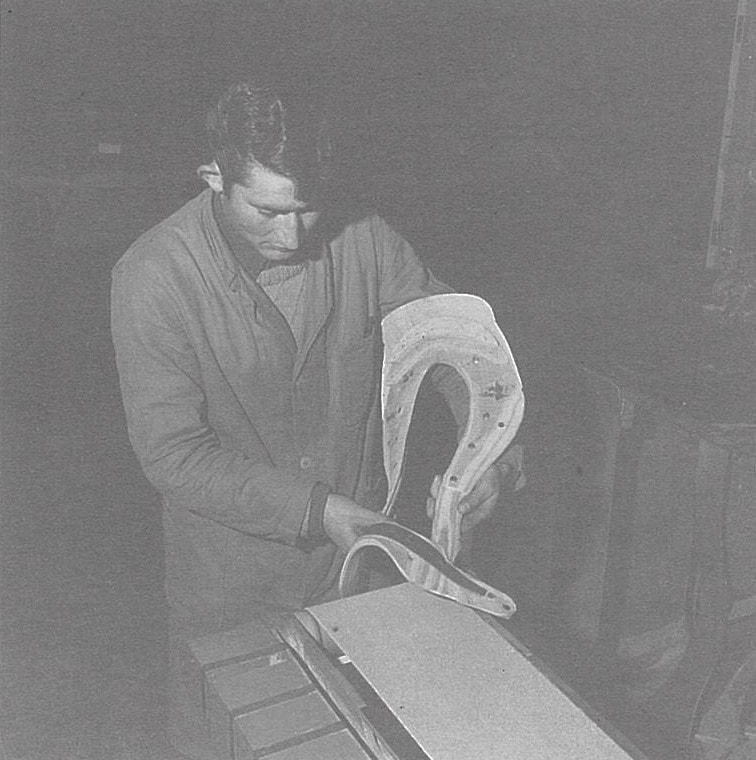 "Forestier, quality French saddler since 1950"
Since 1950, the Maison Forestier has been providing its know-how to design tailor-made saddles and instruction for passionate riders.
Establishment in Ségonzac
Following a growing demand, the Forestier factory established itself in Ségonzac, a small Charente town, well known for its cognac.
Mr. Forestier instilled in all his employees the same fervor that allowed him to become a saddler master. Since then, the whole team has the same passion for a job well done and quality craftsmanship.
A French Olympic champion ... and he rides in Forestier!
In 1988, at the Olympic Games in Seoul, the Forest House received a supreme reward with the victory of one of his saddles on the fantastic Jappeloup with his rider Pierre Durand.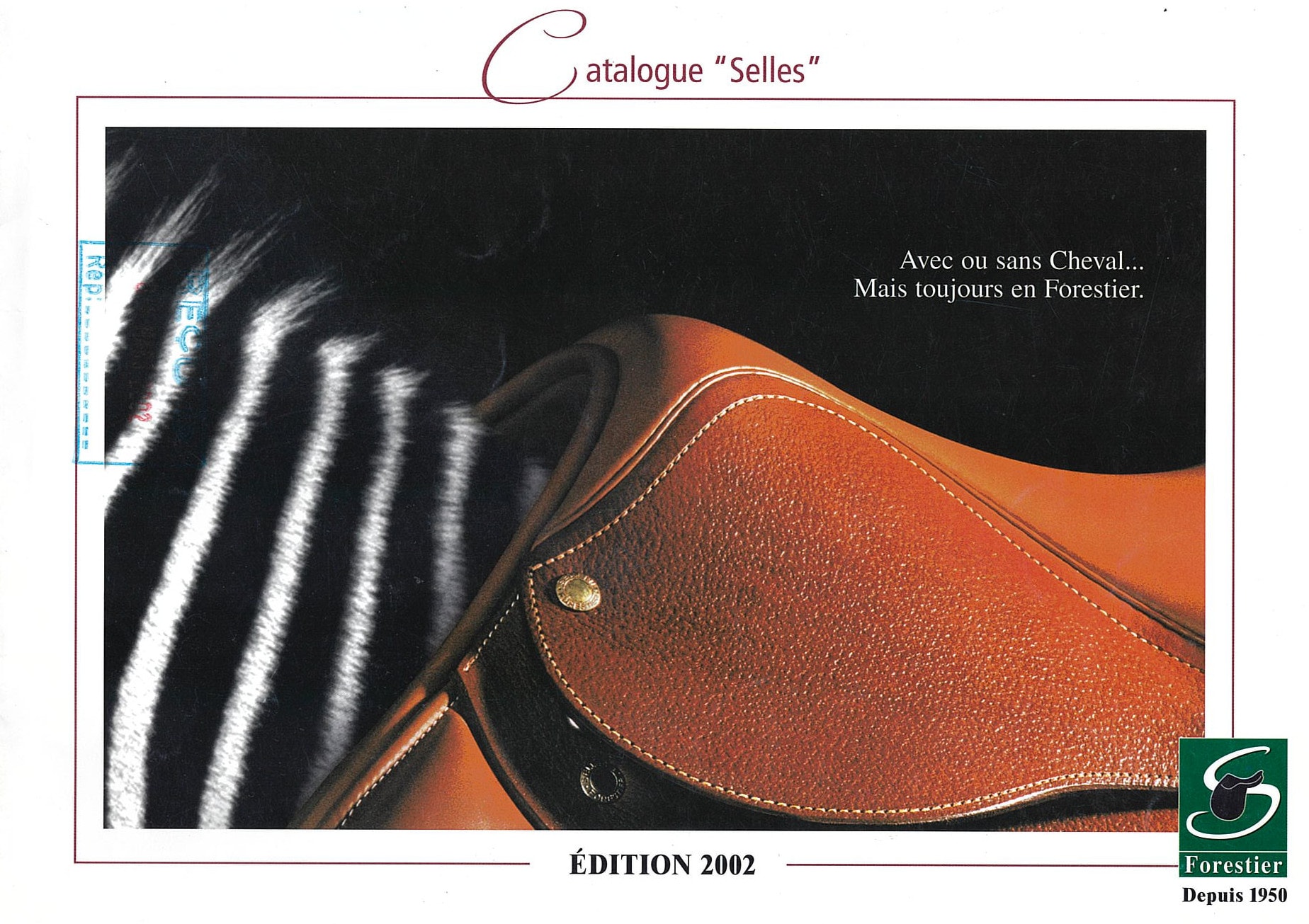 In 2016, the Forest House was transferred to the Basque Country, in Bidart.
Among the oldest French saddlers, Forestier has for all years remained faithful to its philosophy to offer an unparalleled quality and to design saddles that give priority to the comfort and well-being of the horse.

Now an integral part of the Voltaire Group, saddlers have the key word to combine know-how, innovation and expertise in the service of sport.
"Forestier, Sellier français de qualité depuis 1950"
Depuis 1950, la Maison Forestier met à disposition son savoir-faire pour concevoir des selles sur-mesure et d'instruction pour les cavaliers passionnés.
Forestier Sellier a été créé par Jean Forestier dans les années 50.
Monsieur Forestier, amoureux du cuir et avide de challenge a appris le métier de Sellier de manière autodidacte : un travail acharné avec pour but la perfection, et une écoute du client primordiale.

Jean Forestier avait parfaitement compris l'importance de créer des selles résistantes et adaptées au confort du cheval et du cavalier. Il n'est pas rare de voir des selles Forestier toujours utilisées 30 ou 40 ans plus tard.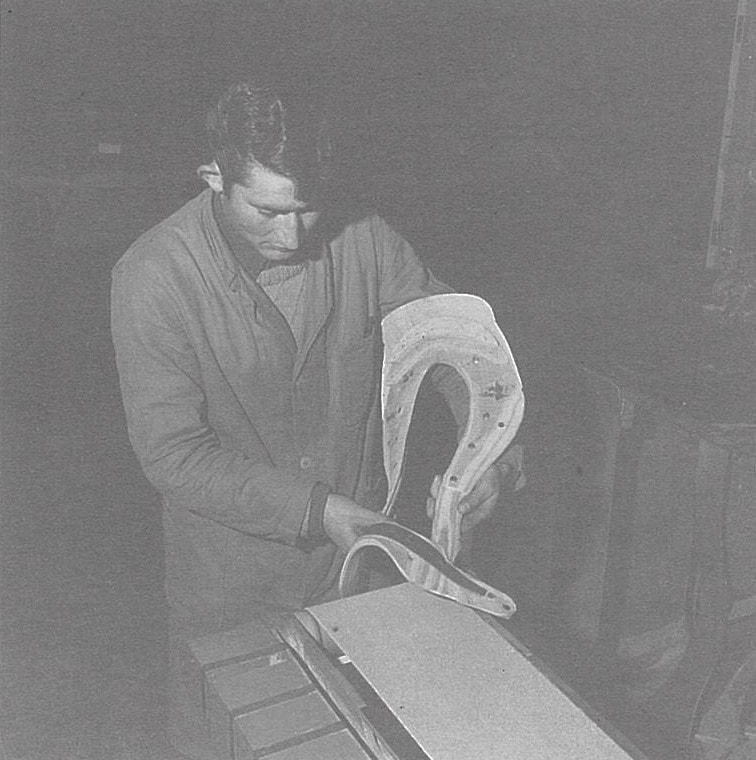 Implantation à Ségonzac
C'est suite à une demande croissante que la fabrique Forestier s'est implantée à Ségonzac, petite ville Charentaise, très connue pour son cognac.
Monsieur Forestier a insufflé à tous ses employés la même ferveur que celle qui lui a permis de devenir maître sellier. Et depuis lors, toute l'équipe possède la même passion du travail bien fait et de la qualité artisanale.
Un champion Olympique français... et il monte en Forestier!
En 1988, au Jeaux Olympiques de Séoul, la Maison Forestier connaît une récompense suprême avec la victoire d'une de ses selles sur le fantastique Jappeloup avec son cavalier Pierre Durand.
En 2016, la Maison Forestier a été transférée au Pays Basque, à Bidart.
Parmi les plus anciens Selliers français, Forestier est depuis toutes ses années resté fidèle à sa philosophie de proposer une qualité inégalable et de concevoir des selles qui donnent priorité au confort et au bien-être du cheval.

Faisant désormais partie intégrante du Groupe Voltaire, le sellier a pour maître mot d'allier savoir-faire, innovation et expertise au service du sport.

La Maison Forestier détient depuis 2016 le label Entreprise du Patrimoine Vivant (EPV).