Seat sizes
16,5 to 19,5
Available leathers
Doubled calf, doubled buffalo or grained leather
Flap sizes
Multiple possibilities depending on the anatomy of the rider
Colors
Caramel or black

Saddle experts are ready to help you

1 saddle sold = 1 tree planted
Séoul
With its half-deep seat and its soft French tree, the Seoul saddle will bring you comfort, efficiency and a unique bond with your horse. Everything is designed so that the riders and their horse(s) have the best possible experience for years to come.
Accuracy and Balance: The Seoul saddle was designed to help the riders improve their position, by allowing the rider to feel close to the horse by offering an excellent compromise between freedom and sustainability. This saddle is intended for professionals but also for the ambitious amateur, in search of a technically finished saddle.
The doubling in the calf leather gives quality and exceptional texture to the saddle that allows you to pursue any equestrian activity without risks from your equipment.
Séoul

Accuracy and balance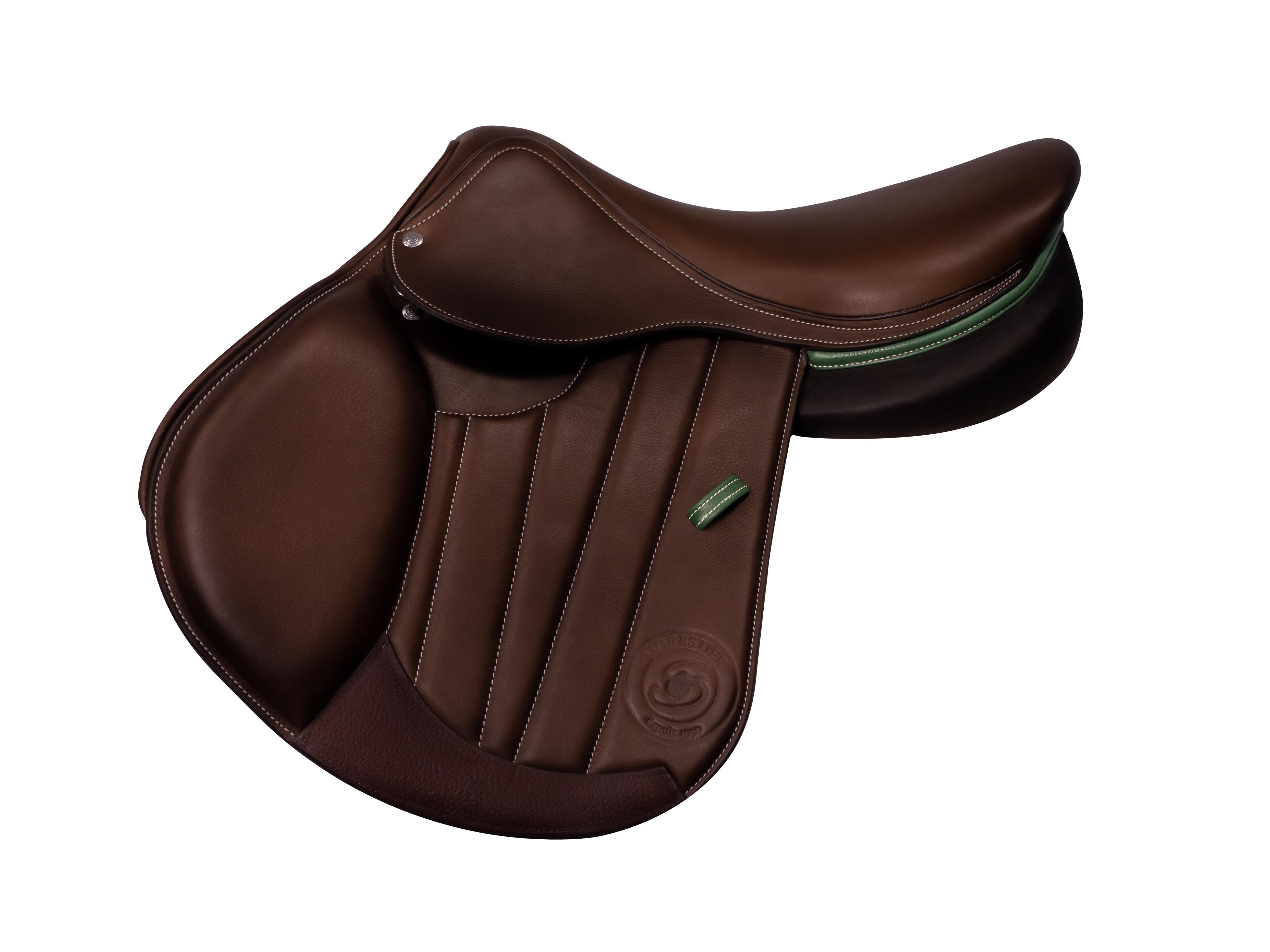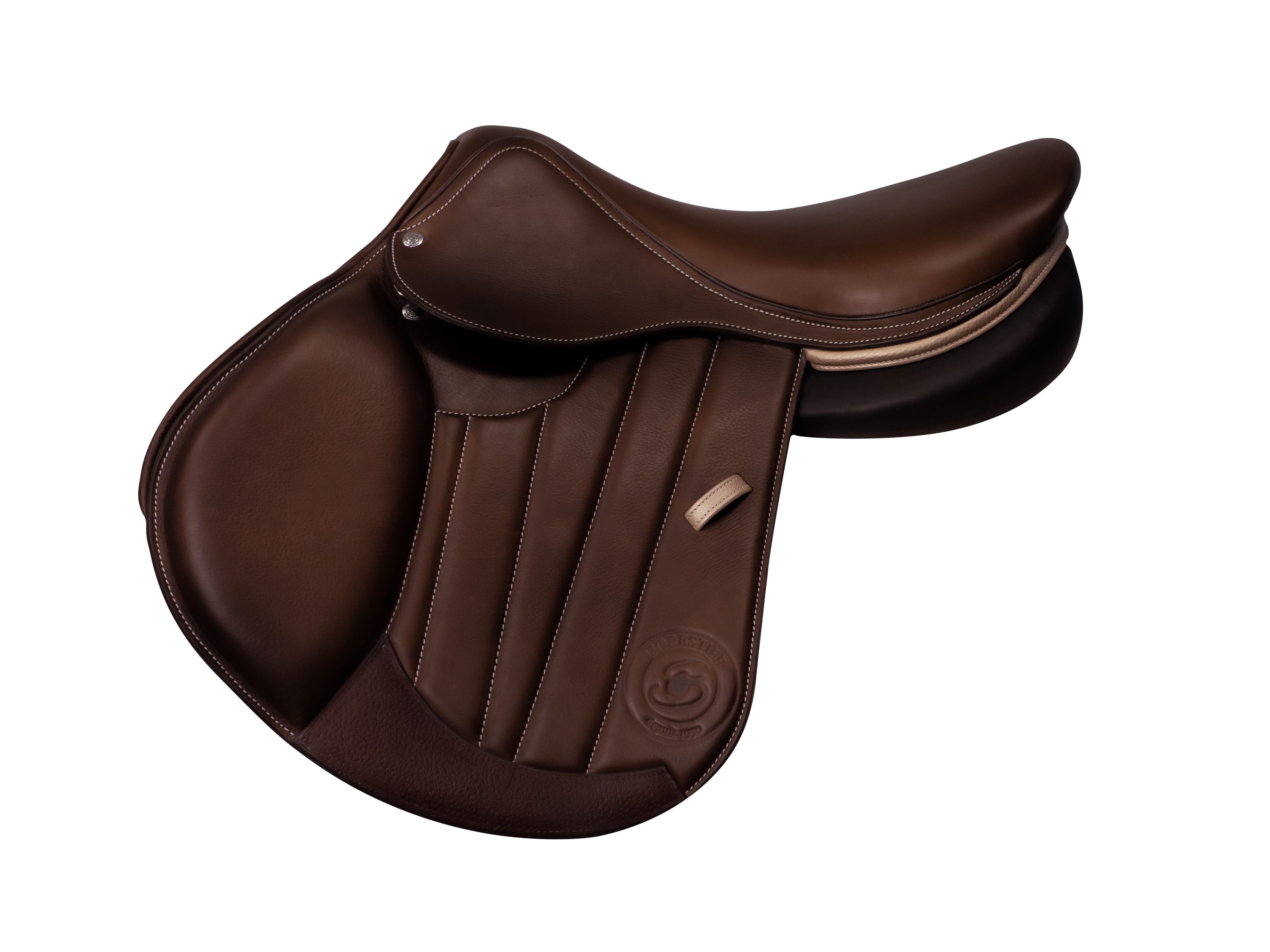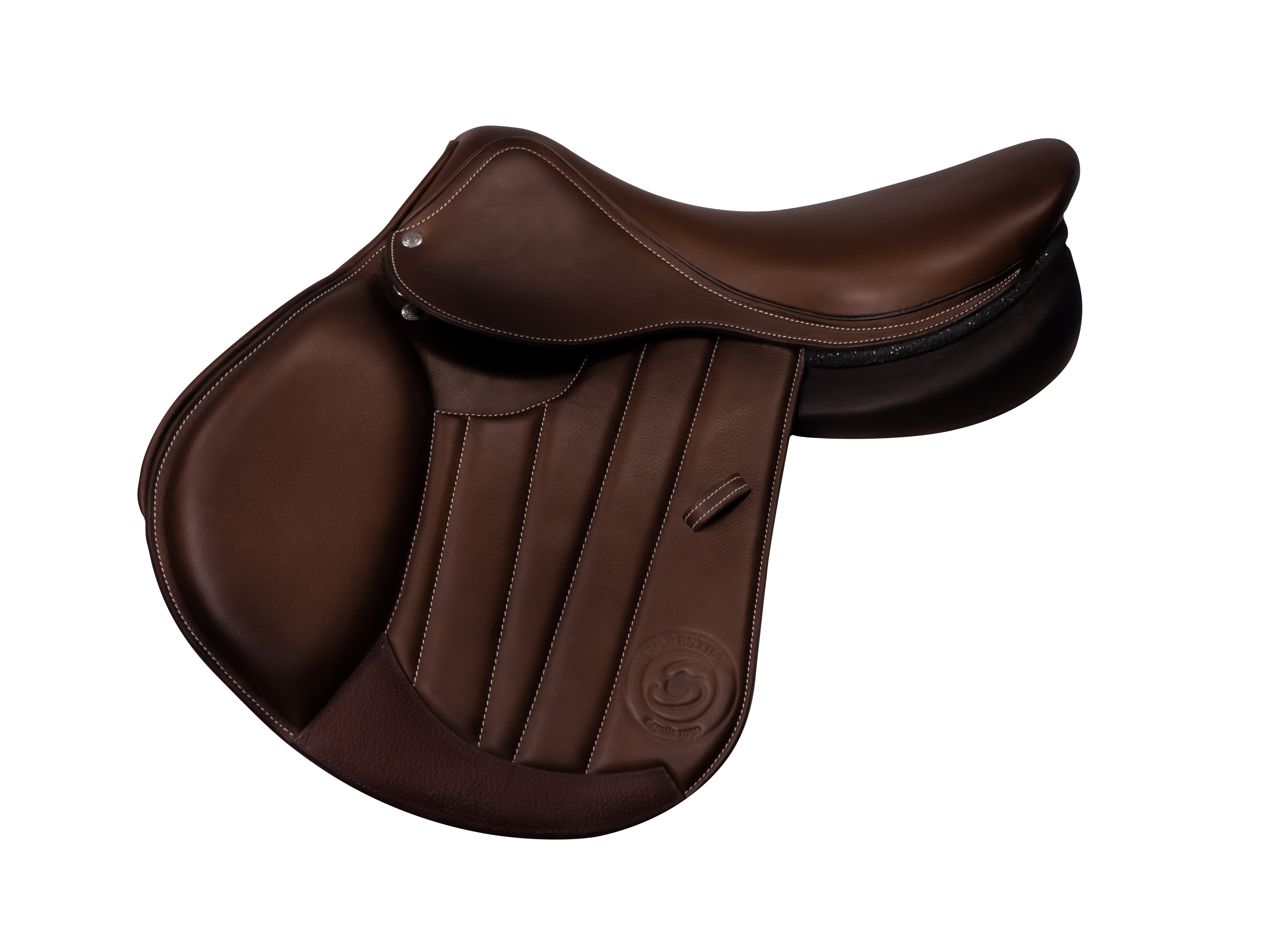 F-Shock
This saddle incorporates the revolutionary F-Shock technology from the latest innovations to absorb shock and vibrations throught panels providing unmatched comfort for the horse. Thanks to its shock absorbing panels, this monoflap saddle balances perfectly on your horse's back.