Seat sizes
16,5 to 19,5
Available leathers
Doubled buffalo or grained leather
Flap sizes
Multiple possibilities depending on the anatomy of the rider
Colors
Caramel or black

Saddle experts are ready to help you

1 saddle sold = 1 tree planted
Aachen
The Aachen saddle is a dressage saddle with an extra deep seat, and a narrow block for a better leg position.
It is intended for riders who seek to improve their performance in dressage, maximize sensations in the legs ans a great precision of the aids.
The Aachen is custom made for your leg and incorporates an extremely customizable knee block to be positioned at its best while remaining very comfortable.
Aachen

Comfort and precision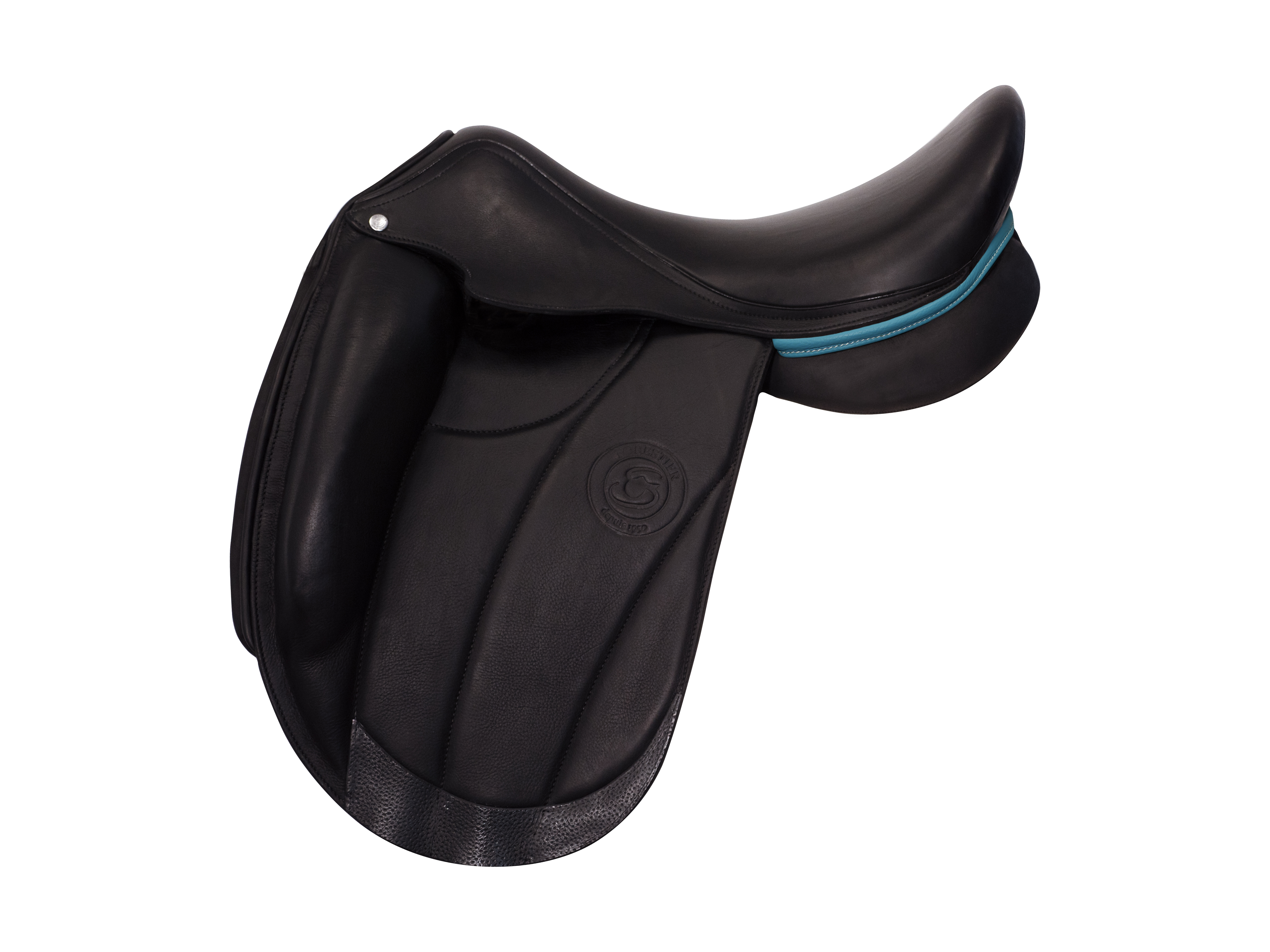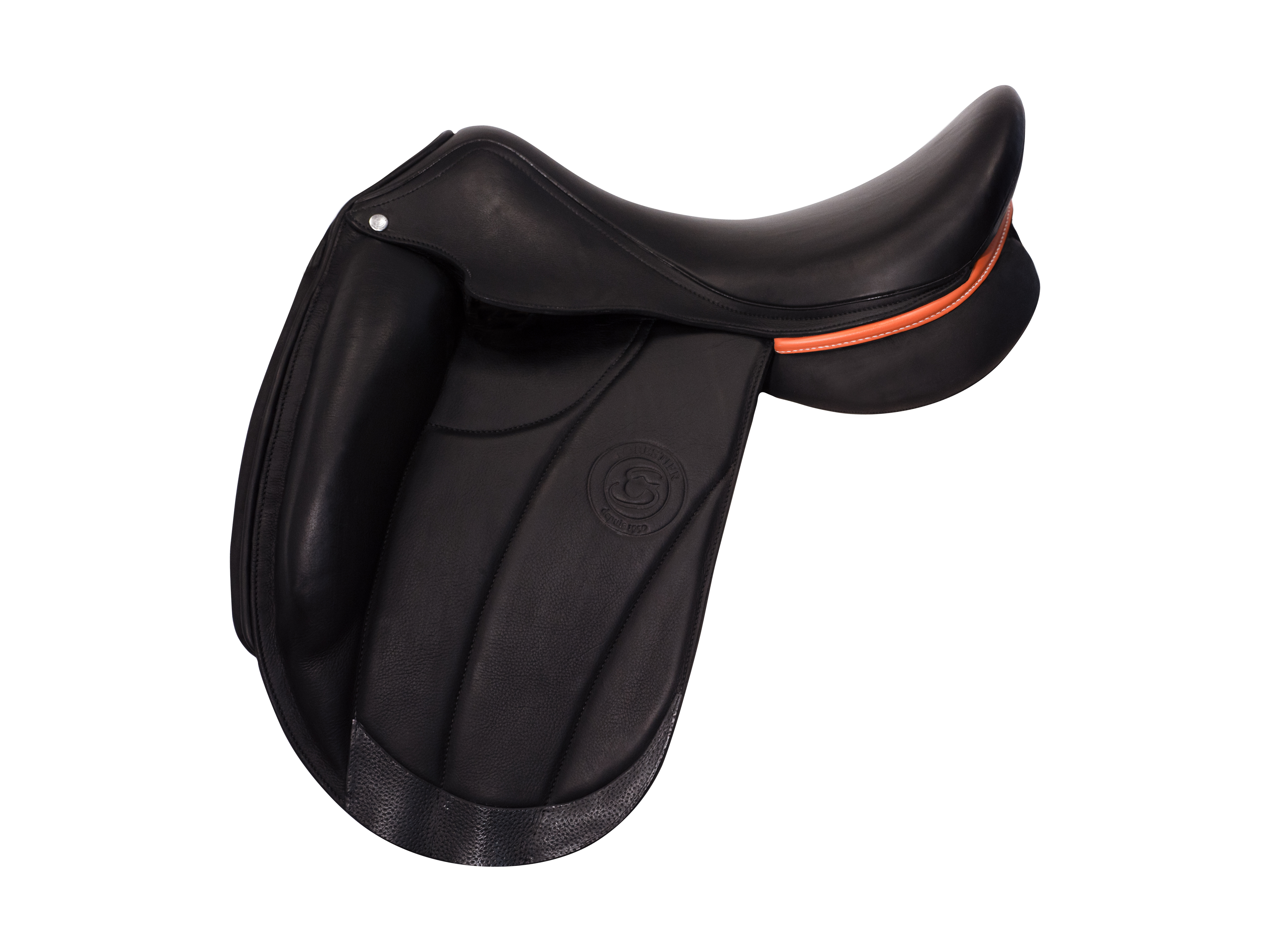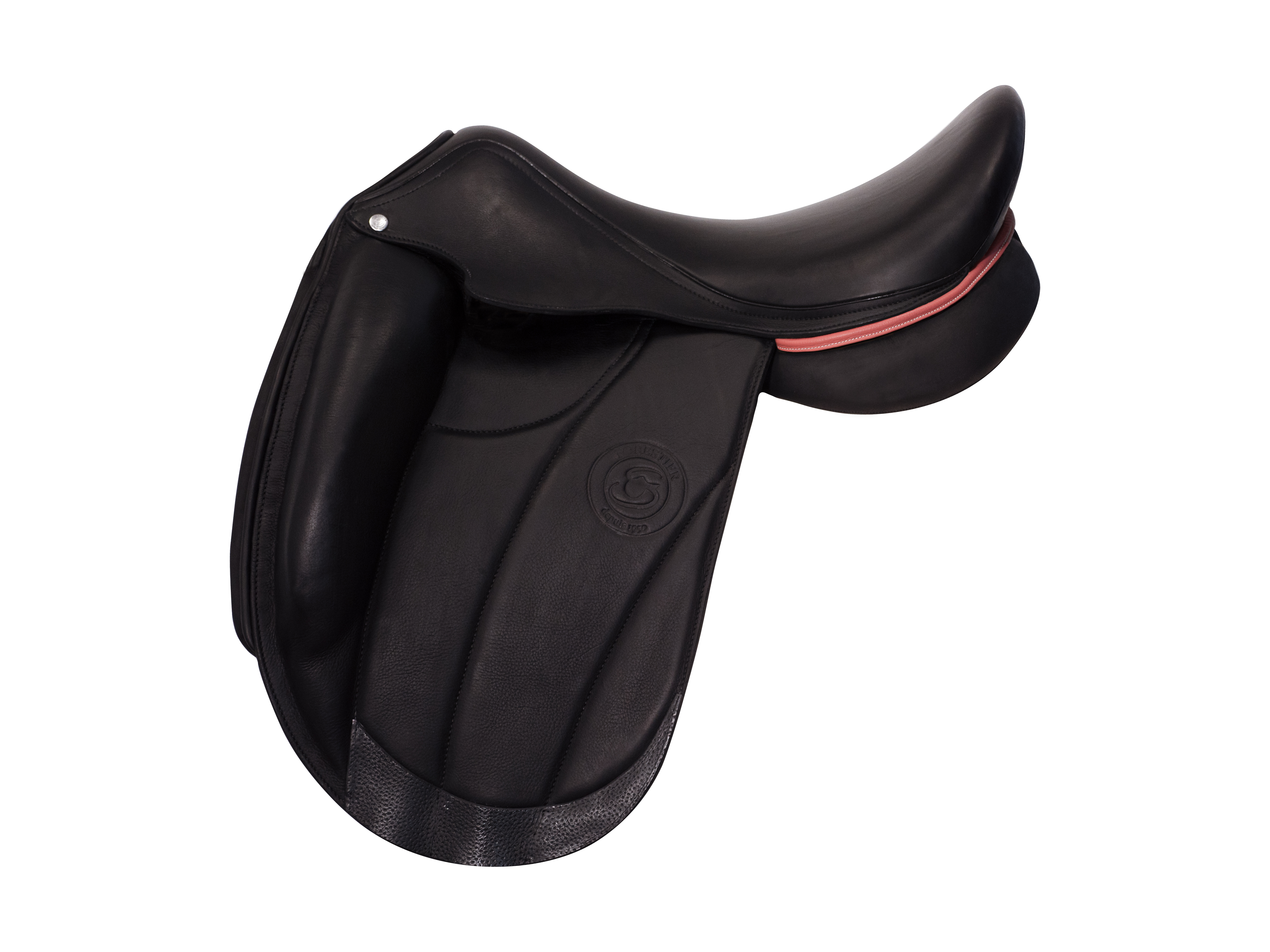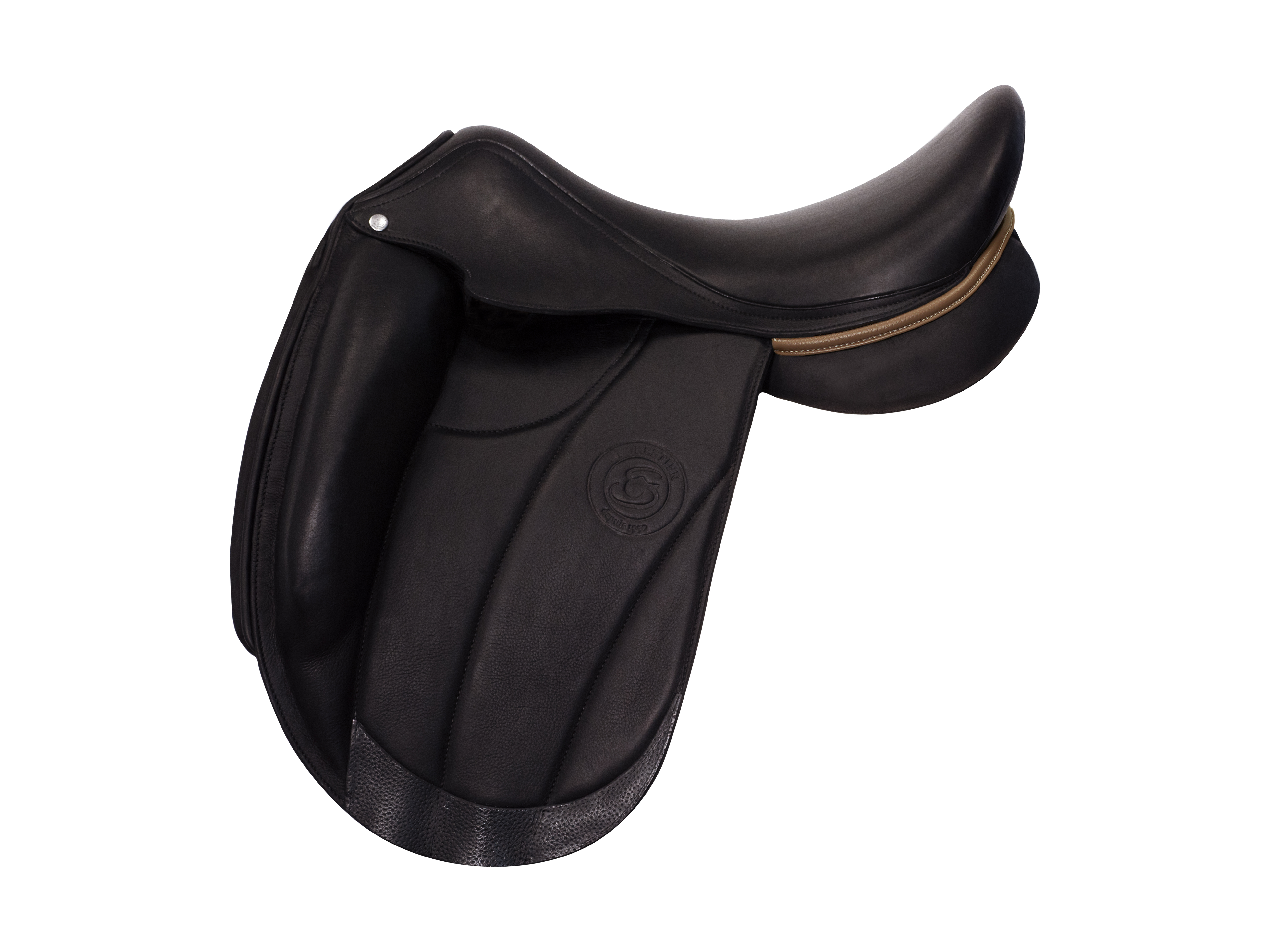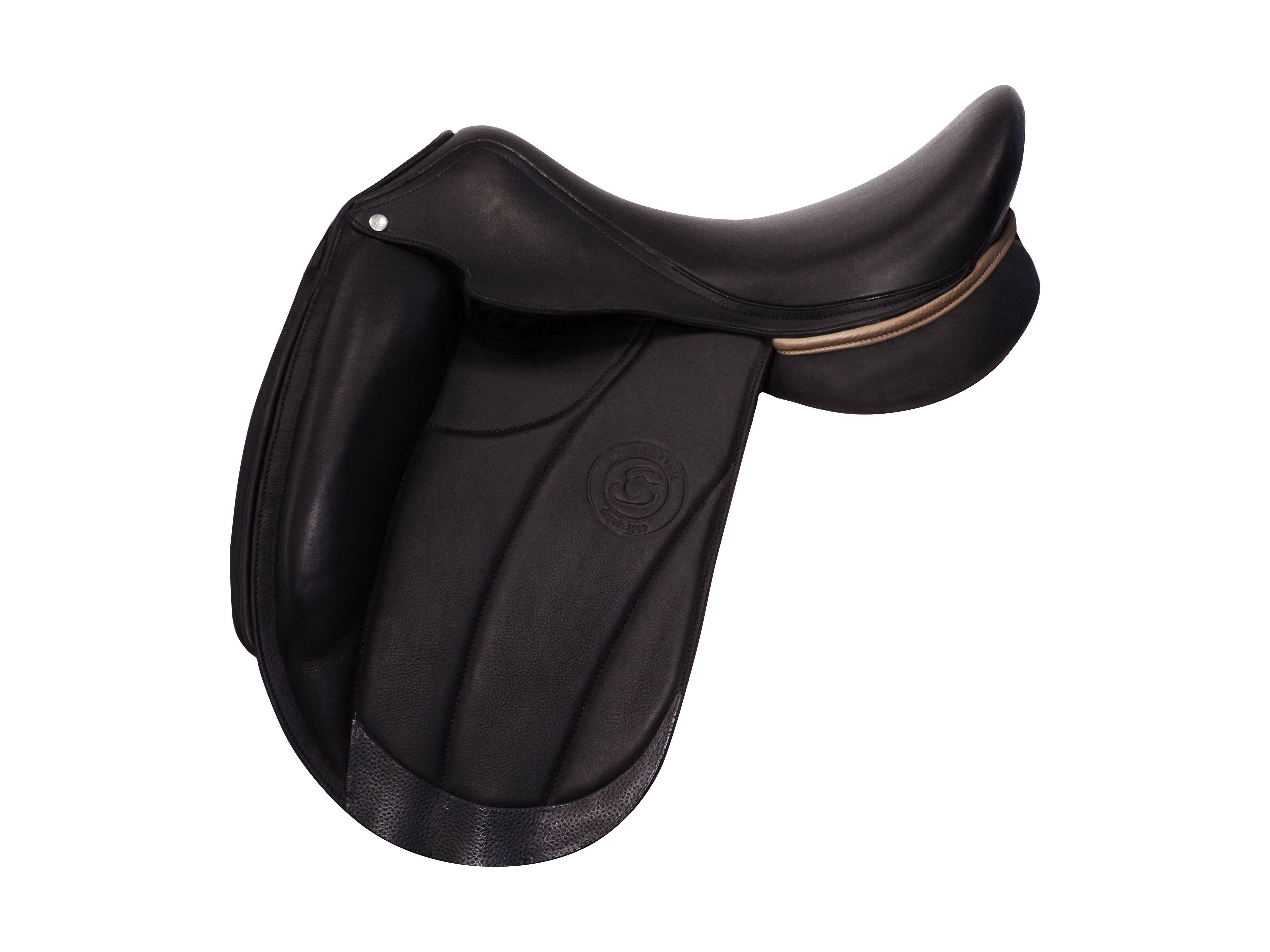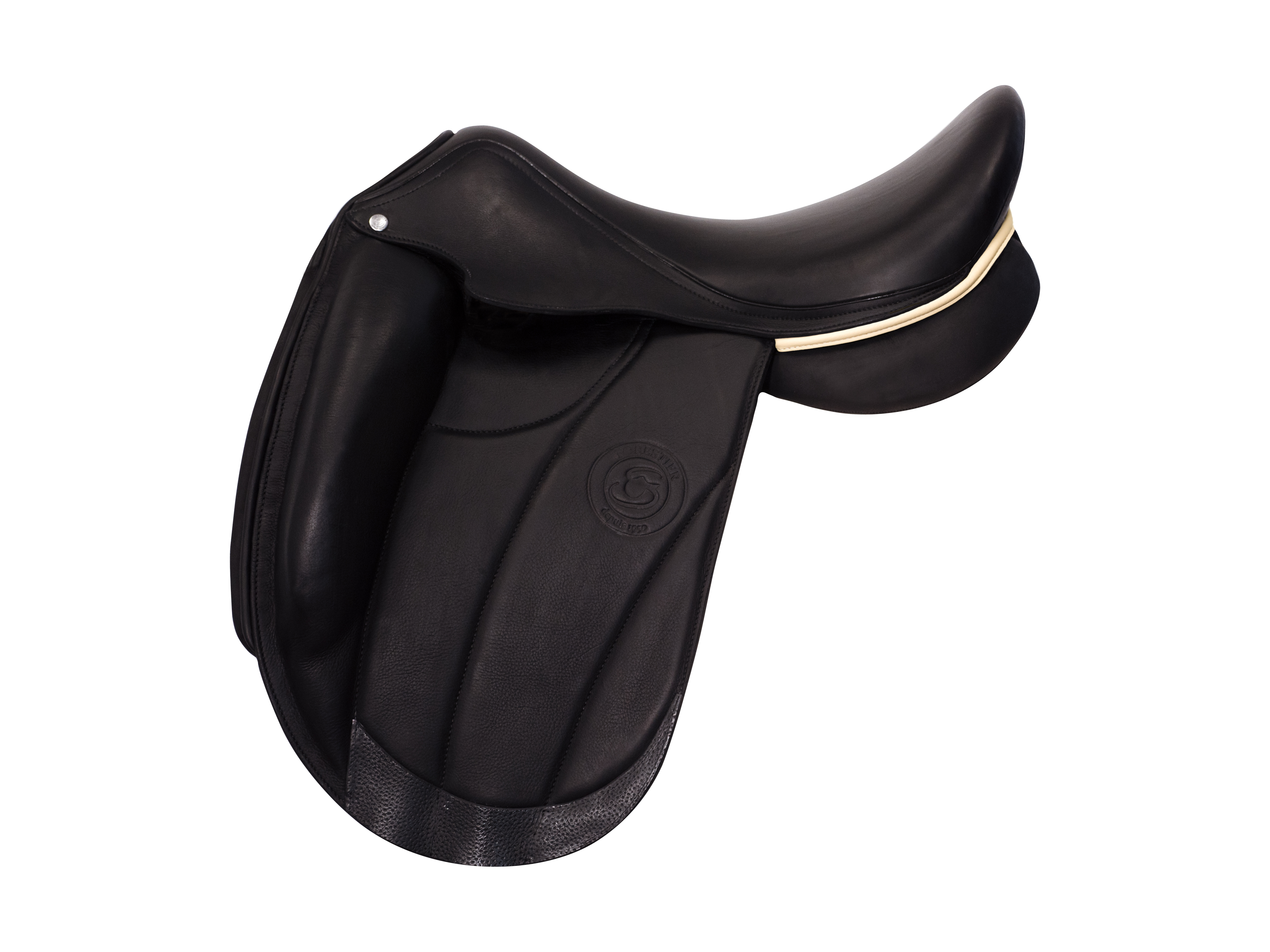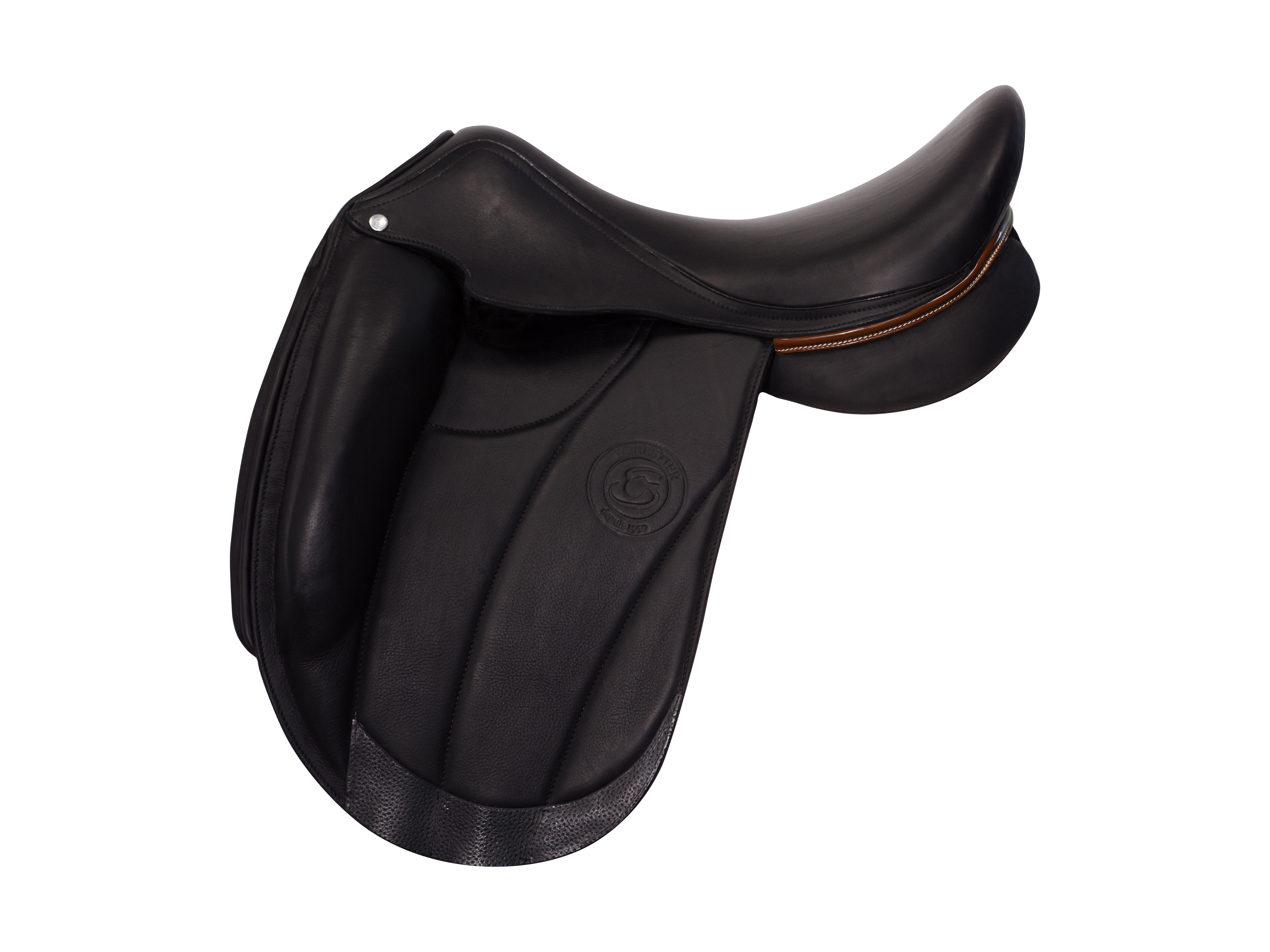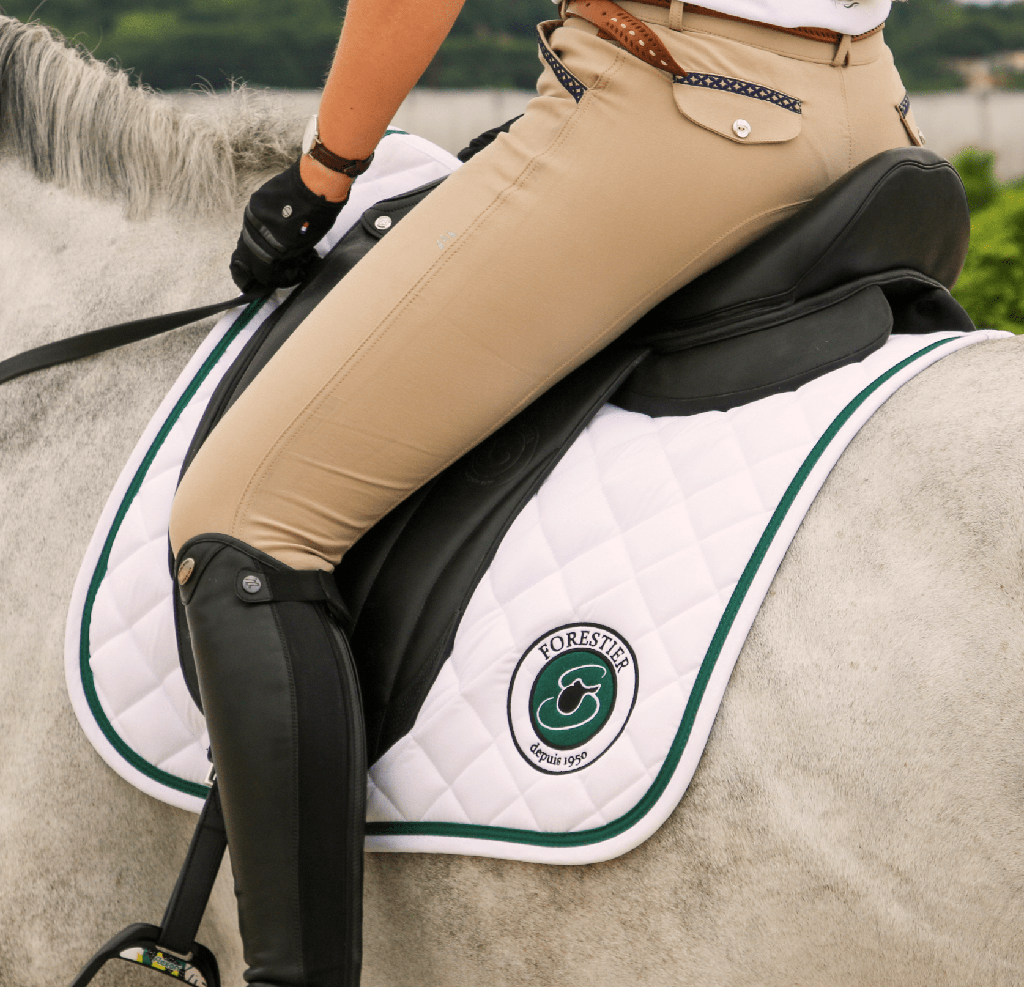 F-Shock
This saddle incorporates the revolutionary F-Shock technology from the latest innovations to absorb shock and vibrations throught panels providing unmatched comfort for the horse. Thanks to its shock absorbing panels, this monoflap saddle balances perfectly on your horse's back.